DEEP WATERFRONT UPDATE - MARCH 2017
The market has kept going strong this year, with eight sales already. Last year saw a robust finish with approximately 47 sales. There was a very good increase to the average sale price of $1,662,914. The list-to-sell price was around 9%, which is the best result on the waterfront for many years.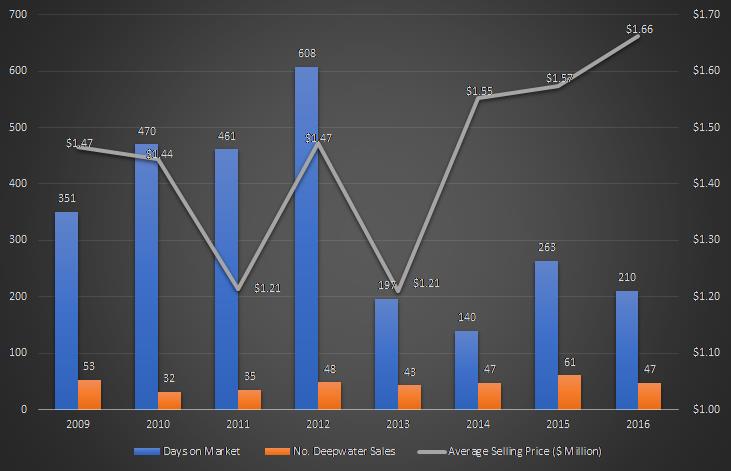 Mooloolaba is leading the way with sales figures now close to, or higher than any time in history. Many properties are selling for record prices both on and off the waterfront. Surprisingly, the southern invasion has not happened yet! There were only a couple of Sydney buyers in the mix with over half the buyers Sunshine Coast locals buying for the first time on the water, with a handful of Brisbane and overseas buyers.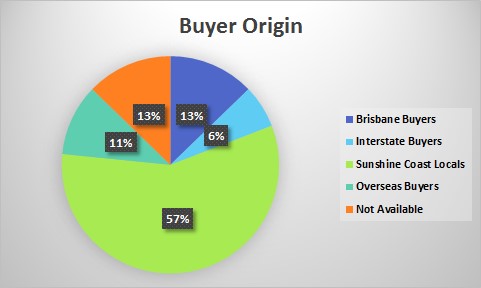 Moving forward the big difference is the lack of property for sale. At the time of writing there are only 16 "For Sale" signboards on the waterfront. Of these, only two properties that have full frontages are priced under $1.5 million, which is at an all-time low. There's a huge demand for these properties with many buyers wanting to secure a home at this end of the market. The highlight in the area is building activity and the amount of money owners are investing to build their dream homes by bulldozing million dollar plus properties to make it happen.
Mooloolaba, at Elanora Avenue there's a new build just completed and another amazing single level home is only months away from completion. At Carwoola Crescent there is another major project about to start will only cement this area as one of the premier waterfront locations on the Sunshine Coast.
Minyama, there's massive building action as well. Two residences both over 1000sqm are near completion. One at Mooloolah Drive and the other at Cypress Court where a crane has been onsite for over a year. Both these new homes look very impressive indeed. There is also a new build on Mooloolah Island that boasts a 43-metre frontage and features a mixture of timber and concrete, making it true standout. With two new builds underway at Myoora Court, another at Birubi Street, Coomaroo Crescent and Kumbada Court, that's eight new builds in the last 12 months. Yes, Minyama is once again making a very strong statement as the place to invest!
Buddina, some great properties are being finished off. Firstly, at Adelong Crescent taking advantage of some of the longest north canal views on the Sunshine Coast, then a beautifully designed home at Adaluma Avenue that is making the most of the fantastic lifestyle on offer. There is another home emerging at Kooringal Crescent that should be finished in coming months, as well as numerous other rebuilds on the drawing board in the area.
Now, that is confidence for you on our wonderful waterfront! If you would like to know the new price of your property, we would be happy to provide you with a detailed analysis.
Happy days
Trevor Martin      m: 0400 818 777     p: 07 5444 4444     e: seatrev@waterfrontagents.com.au